Welcome to Atelier Elisabeth fecit.
This atelier is the workshop where Elisabeth Levelt creates her textile paintings and work-in-paper. You can come and see her recent work. Much of it can be purchased, for quite reasonable prices.
Elisabeth also makes paintings to order, for a special spot in your home or at work, for your relatives or friends.

The atelier is located in the centre of Amsterdam, Herengracht 72.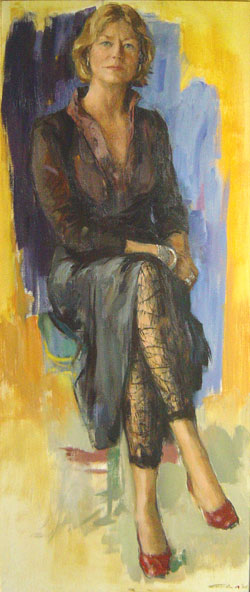 Elisabeth Levelt door Carla Rodenberg